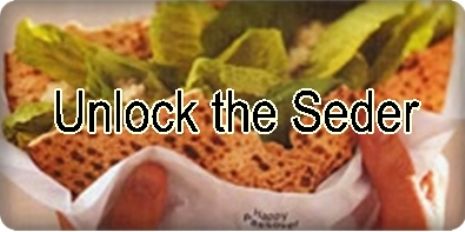 You are invited to join a unique class and discussion that will focus on Unlocking the Seder, finding the meaning, making it relevant, and the historical and mystical background for so many of the customs and traditions surrounding the Seder.

Looking to make your Passover Seder more meaningful?
Want to give a different twist?
Trying to draw in the kids and the guests a little more?
Then this class is for you!
Refreshments and Texts

See you there on Tuesday evening March 6th at 7:30pm


Please RSVP by emailing us at Info@PutnamChabad.org or calling 845-225-4770

Be sure to email in your questions before the class....